PROPERTY EXTENSION BUILDER ESSEX
Do you need a Property Extension Builder in Essex? If so you've arrived at the right place.
We have been Building Extensions all over Essex,Kent and London for the last 14 years. We are General Builders covering every aspect of the construction sector.
We Build Extensions and carry out Refurbishments on homes like in the picture shown here. Sometimes it can be difficult to imagine what your finish project may look like. Sometimes you may need to gather some inspiration from pictures or projects that you may have seen elsewhere. You may even see something among our projects or pictures that catches your eye so feel free to browse .
A common feature among a lot of Single Storey Rear Extensions are Bi-fold Doors . We supply and install all our own products unless otherwise asked by the client. Bi-fold doors possess a key feature which is the ability to fully retract and therefore offer various opening configurations. For example you can open aluminium bi-folding doors into or out of a room, fold them to the left, right or even round a corner. The sheer versatility and effectiveness of these bifolding doors are one of the reasons why they are so popular. 
ESSEX PROPERTY EXTENSION BUILDER
Property Extension Builder Essex
Property Extension Builder Romford
Property Extension Builder Upminster
Property Extension Builder Hornchurch
Property Extension Builder Brentwood
HOME EXTENSION BUILDER
Whether you're planning a new bathroom or carrying out a new kitchen installation, then we are sure that with us, you have found the right building contractor who will complete your dream home improvements project and exceed your demands. Samples, brochures of products, along with a free consultation and quotation, will be provided. You will be presented with all the information you need to help plan and schedule your home improvement project.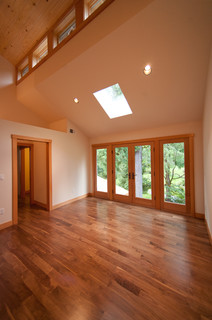 PROPERTY EXTENSION BUILDER ESSEX